Mobile App prototype concept for Paleo Meal delivery service.
The first task was to define the scope and understand the user's needs and tendencies to develop an optimum platform for the user to accomplish their tasks.
Customer Profile
(Crossfit Workout Warrior)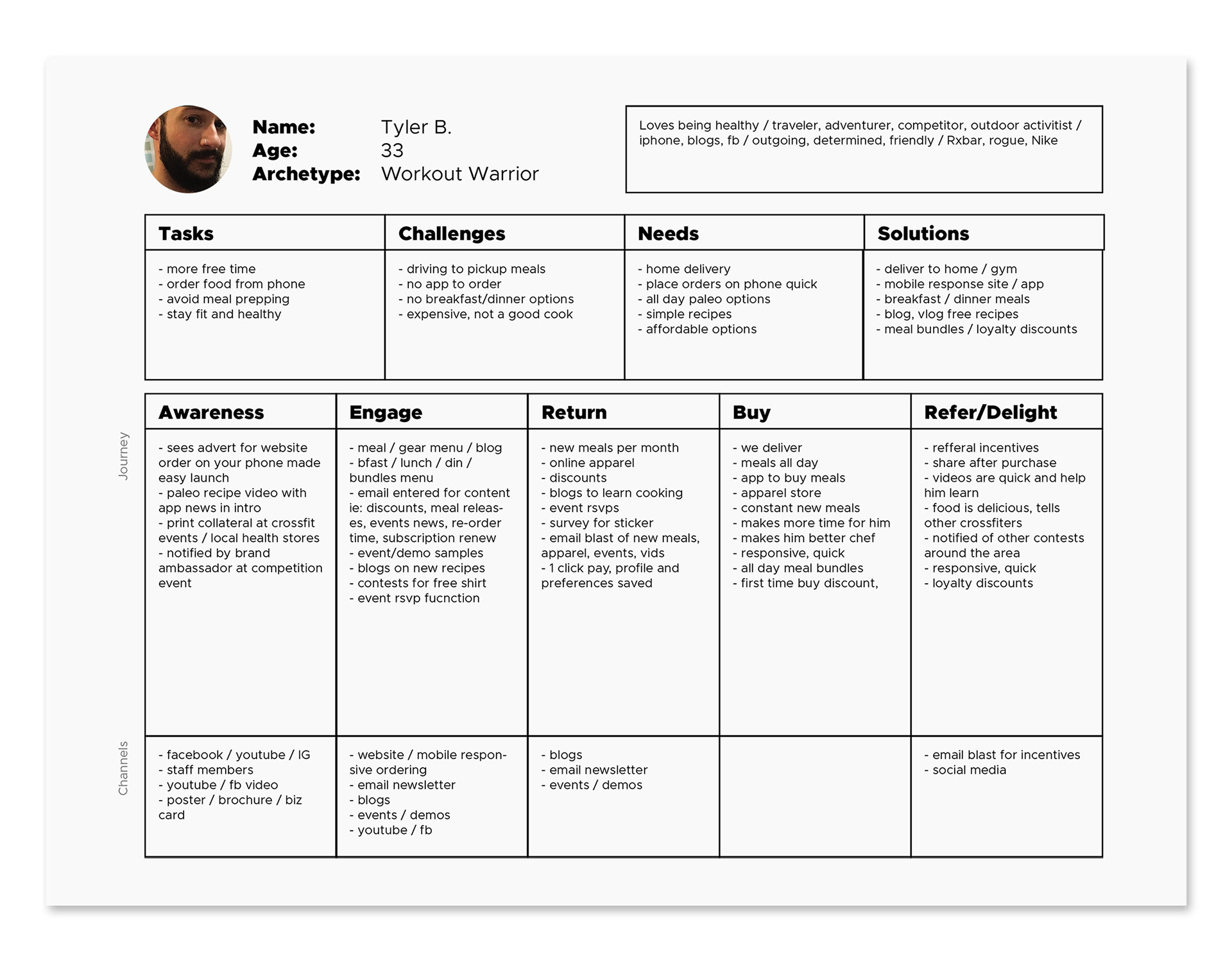 The sketching+wireframe concept structured after defining customer tasks, challenges, needs and aio.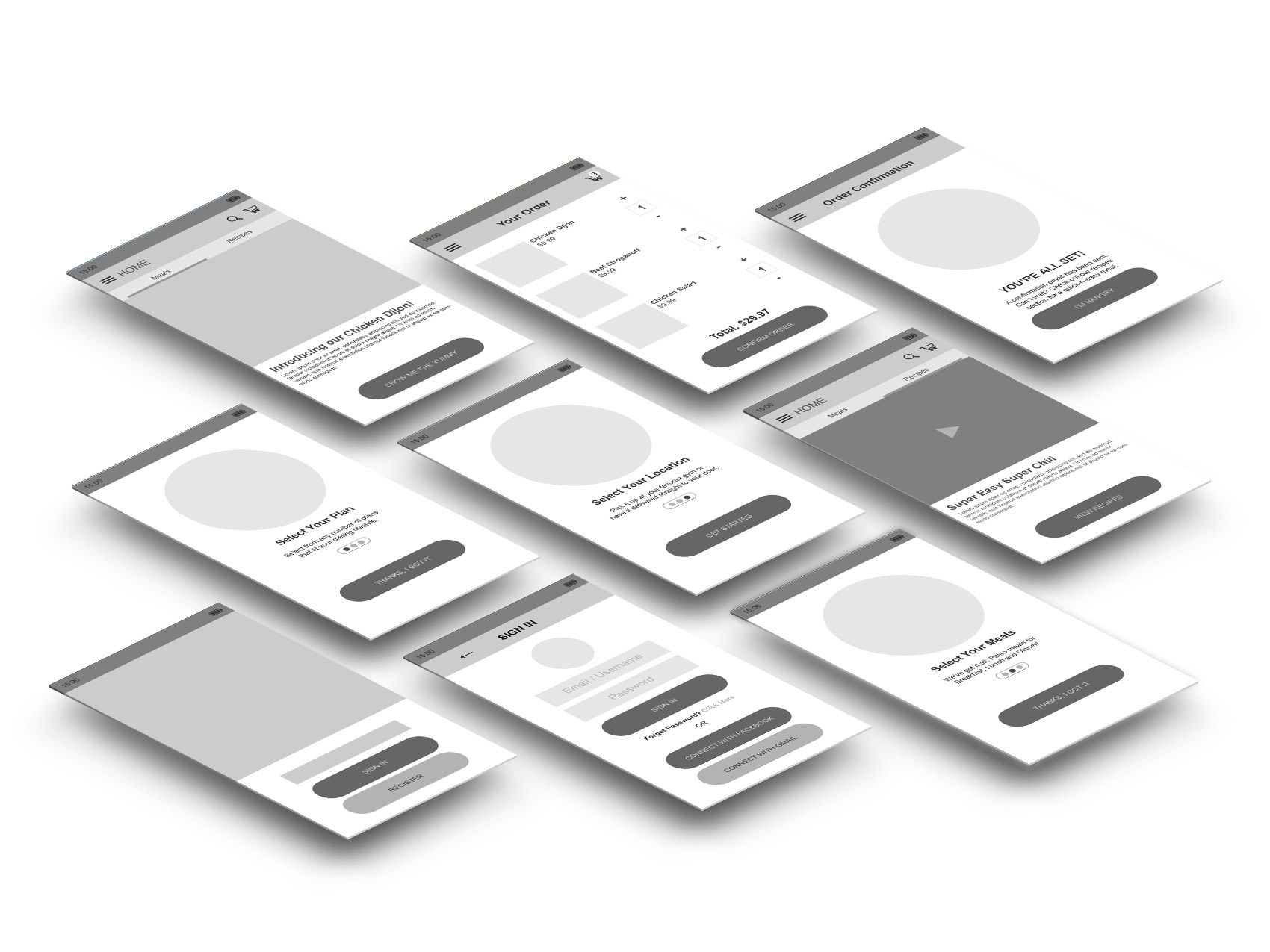 Skeleton + Surfacing for Paleo Meal Delivery App